News outlets raise questions over US military presence in Japan

Sorry, but your browser needs Javascript to use this site.
If you're not sure how to activate it, please refer to this site: http://www.enable-javascript.com/
War remembrance in Japan tends to adhere to a seasonal schedule. As the nation swelters in the mid-summer heat, media coverage, particularly on NHK, comes to a head on Aug. 6 and Aug. 9, the anniversaries of the atomic bombings of Hiroshima and Nagasaki. It then subsides momentarily before Aug. 15, when the Emperor and other leaders mourn war victims at Tokyo's Nippon Budokan.
Likewise, reflecting the chronology of events, it's been typical for the media to run articles dwelling on the outbreak of war with the United States in November and December.
I was a bit surprised, then, to see a number of articles related to the U.S. military and the Pacific W ar appearing at the end of August. It's entirely possible these represent a delayed reaction to Japan's frustrations following the June 12 summit between U.S. President Donald Trump and North Korean leader Kim Jong Un. While the world's eyes were focused on the two leaders in Singapore, Japan's sense of having been effectively excluded from the talks was palpable.
Some media, such as Yukan Fuji, promptly raised the possibility that as a quid pro quo to North Korea for agreeing to eliminate its nuclear stockpile, the U.S. would withdraw part of its forces from South Korea. Should this occur, Weekly Playboy (Aug. 27) envisaged a "major restructuring" of U.S. military forces in Japan, suggesting, for example, that three fighter squadrons currently based in South Korea would be redeployed to Misawa Air Base in Aomori Prefecture and Kadena Air Base in Okinawa.
The September issue of Shincho 45 magazine ran a section of three articles under the headline, "Japan ⠀" still a defeated nation."
"It's akin to being locked out of one's own house," complained writer Takemasa Moriya, pointing out that the so-called Yokota Airspace, where the U.S. military is in charge of air-traffic control, encompasses roughly one-half the airspace over Tokyo. Viewed on a map, the huge, arrow-shaped area extends beyond Maebashi, Gunma Prefecture, almost to the Sea of Japan â€" covering parts of nine prefectures. Situated in it are Naval Air Facility Atsugi, Yokota Air Base and JSDF Iruma Air Base.
The Yokota Airspace has been under U.S. control since August 1945, when American forces took over Japan's flight control operations at the end of the war. Parts of the airspace reverted to Japan in 1992 and 2008.
Moriya raises comparisons with Germany's Rhein-Main airport, adjacent to Frankfurt, which took on great importance during the 1948-49 Berlin Airlift but for many decades has been jointly used by the U.S. Air Force and civilian car riers.
Although former Tokyo Gov. Shintaro Ishihara proposed that Yokota Air Base in western Tokyo be opened up for joint military-civilian use back in the 1990s, no further progress has been made.
However, film director Kazuyuki Izutsu has an idea. In his weekly contribution in Asahi Geino (Aug. 30) â€" titled "What! Are you guys nuts or something?" â€" Izutsu sarcastically suggests that following the 2020 Tokyo Olympics, the venues of sporting events be utilized as bases for the U.S. military. Creatively mixing standard Japanese with the Osaka and Okinawan dialects, he asserts that "The beautiful ocean around Henoko will be preserved, and (by having U.S. forces nearby) it will be convenient."
"If Japan becomes a country where young people walk around Shibuya poking their smartphones while dangerously defective Osprey aircraft hover overhead, perhaps the Yamaton-chu (Okinawan dialect for mainland Japanese) will finally give more serious consideration to the Japan-U.S. Security Treaty and Okinawa," he writes.
Somewhat ironically, Izutsu failed to mention that the sports facilities at Yoyogi in Shibuya Ward that remain from the 1964 Tokyo Olympic Games were built on a former U.S. military housing area called Washington Heights. So if, as he suggests, U.S. forces wind up taking over the 2020 Olympics venues, then history will have come full circle.
Most curious of all was a column in Shukan Shincho (Aug. 30), one of the higher quality weeklies that does not habitually harp on conspiracy theories, even when they involve a belligerent nation.
Writing in his column called Henken Jizai (Unrepressed Weird Views), Masayuki Takayama commented on a recent news report about the repatriation of the remains of a 21-year-old American pilot whose B-24 crashed into the sea off the coast of Papua New Guinea during the war. Yet, he notes, hundreds of men remain entombed in the sunken hull of the USS Arizona at Pearl Harbor. Why we ren't they reinterred in a military cemetery? Is some ulterior motive at work here?
Takayama's source appears to be "FDR: The Other Side of the Coin," published in 1976 by Hamilton Fish (1888-1991), an isolationist U.S. congressman from New York who was rabidly opposed to President Franklin D. Roosevelt. To convince his countrymen to enter the war, Fish alleged, Roosevelt succeeded in "entrapping" Japan into attacking Pearl Harbor, dispatching the U.S. Pacific Fleet to Hawaii to be used as a decoy.
"By underestimating the ability of the Japanese military, the American fleet was completely destroyed and fatalities 10 times the number projected," Takayama writes. "To recover the bodies would be time-consuming, and if a court-martial were to be held, the secret 'Hull Note' (the memorandum from U.S. Secretary of State Cordell Hull that some believe provoked Japan into attacking) would also come out."
"Was the Arizona legend only spun as a ploy , to spare FDR from being branded as America's 'most soiled' president?" Takayama asks rhetorically.
Instead of relying on a conspiracy book, it's too bad Takayama didn't refer to the U.S. National Park Service, which answers the question, "Why were the crewmembers' bodies never removed from the USS Arizona?"
As the site explains: "In June of 1942, the navy decided the lost ship's hulk was not a hazard to navigation in the harbor and the ship would remain where she fell. Later in the war, the decision was made to leave the crewmembers with their ship, considering the men to be buried at sea."
LATEST NATIONAL STORIES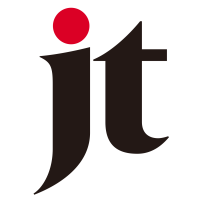 Examining the motives behind mass murder in Japan

Japan is for the most part a safe country. Gun-control laws are so strict in this East Asian nation of more than 120 million t hat fatalities remained in single digits last year. And yet ... Tabloids in Japan unafraid to question Imperial scandals

The domestic press is more deferential to Japan's Imperial family than the British press is to its royal family. To secure access, Japan's mainstream media must play by the rules of the Imperial Ho...

Fukushima mulls action against Netflix over Dark Tourist video of 3/11 hot zone

The Fukushima Prefectural Government and the Reconstructio n Agency are considering taking action against a video from the Dark Tourist series of U.S. online video streaming giant Netflix Inc., i...
Source:
Google News Japan
|
Netizen 24 Japan