Brexit: Japan 'would welcome' UK to TPP says Abe

UK Politics UK Politics Brexit: Japan 'would welcome' UK to TPP says Abe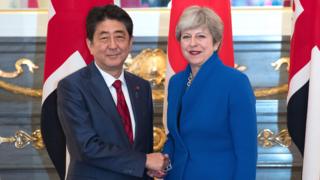 Britain would be welcomed into the Trans-Pacific Partnership trade deal with "open arms" after it leaves the EU, Japan's prime minister has said.
While the UK would lose its role as a gateway to Europe after Brexit, it would retain its "global strength", Shinzo Abe told the Financial Times.
He also urged the UK and EU to use "wisdom" to avoid a no-deal scenario.
The TPP is a trade agreement between 11 countries, including Japan, Canada, Australia and Malaysia.
US President Donald Trump withdrew his country from the agreement last year, soon after entering the White House.
What is the Trans-Pacific Partnership?
Could the UK really join TPP?
Brexit: All you need to know
Mr Abe's comments are likely to be welcomed by Brexit supporters, who argue Britain would be able to strike trade deals more easily outside the EU.
The UK is due to leave the EU on 29 March 2019.
The UK would only be able to join the bloc if it left the EU c ustoms union and was able to set its own tariffs.
In the interview Mr Abe also expressed concern about a no-deal scenario.
"I hope that both sides can contribute their wisdom and at least avoid a so-called disorderly Brexit," he said.
He argued a transition period was essential for Japanese firms, saying, "I truly hope that the negative impact of Brexit to the global economy, including Japanese businesses, will be minimised."
Please upgrade your browser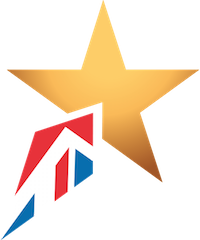 Your guide to Brexit jargon
Japan is a major investor in the UK, where more than 800 Japanese businesses employ more than 100,000 people.
But in the run-up to Brexit several Japanese financial firms have said they intend to move their main EU bases away from London and electronics giant Panasonic has said it will move its European headquarters from the UK to Amsterdam.
Top Stories
Far-right candidate wins first round in Brazil
Ex-army captain Jair Bolsonaro will face left-winger Fernando Haddad in a run-off for the presidency.
8 October 2018
Key climate report urges deep rapid change
8 October 2018
A deepening crisis on the streets of America
8 October 2018
Features
A deepening crisis on the streets of America
Brazil election front-runner: Trump of the Tropics?
Four things to know for the week ahead
'Sleepwalking' with India's guerrillas
Video
'It's my body and I'll do what I want'
The UK firm hoping to take on Google's driverless cars
Video
Four brothers, all models... and Muslim
Video
Still a refugee, 70 years on
Can chocolate tasting unite Trump's America?
Elsewhere on the BBC
Football phrases
15 sayings from around the world
Full article Football phrases Why you can trust BBC News
BBC News Services
On your mobile
On your connected tv
Get news alerts
Contact BBC News
Source:
Google News Japan
|
Netizen 24 Japan