Japan looks to use Pacific trade pact as shield from tough US demands

Sorry, but your browser needs Javascript to use this site.
If you're not sure how to activate it, please refer to this site: http://www.enable-javascript.com/
Now that the year-end launch of a trans-Pacific free trade framework has become official, expectations are growing that it will provide Japan with a much-anticipated line of defense ahead of bilateral trade talks with the United States.
The 11-member pact, once envisioned as a check on China's clout but abandoned by U.S. President Donald Trump as part of his "America First" agenda, will kick in on Dec. 30, economic revitalization minister Toshimitsu Motegi said Wednesday, after Australia became the sixth country to ratify the deal.
Frantic behind-the-scenes, Japanese-led diplomacy kept a slimmed-down version of the pact alive among the remaining members after the U.S. withdrawal in hopes of a change of heart in Washington about eventually rejoining the deal.
Even without the participation of the world's largest economy, the deal, known as the Comprehensive and Progressive Agreement for Trans-Pacific Partnership, has been described as a game-changer.
It covers many rapidly growing economies that make up around 14 percent of world trade and was designed as a way of counterbalancing China's might-is-right approach to commerce in the Asia-Pacific region.
As well as binding countries into a tougher legal framework for trade, lowering tariffs and opening markets, the pact will also introduce new labor standards and force some governments to introduce competition in sectors long dominated by insiders and political cronies.
Member nations were pushing to trigger the countdown this week so that the pact comes into provisional force before the end of the year. That would ensure an initial tariff cut followed by a second round on Jan. 1, when most of the nations make their annual tariff reductions. Japan's reductions come on April 1 each year.
The CPTPP will "send out a strong message that free and fair rules for the 21st century will spread to the world," Motegi told reporters.
The deal is symbolic of Prime Minister Shinzo Abe's push for multilateral systems of free trade that he hopes will energize the economy, amid an escalating U.S.-China trade war with no end in sight.
Another megadeal â€" a free trade agreement with the European Union â€" is also expected to enter into force in February, giving further impetus to the nation's drive to serve as a "standard bearer" of free trade.
But the arrangements to cut tariffs and encourage investment could be a double-edged sword, with some trade experts pointing to the possibility of inc reased U.S. pressure on Japan in upcoming bilateral trade talks.
"At a time of growing concerns in industries about increasing costs and growing barriers in international trade, these tariff cuts (under CPTPP) … will provide reassurances to exporters that their investments will pay off," said Martin Schulz, a senior research fellow at the Fujitsu Research Institute.
But Schulz said that no free trade agreement could provide an impenetrable "line of defense."
Beyond this, he said, "Japan will have to deepen political and economic relations with its partner countries in Asia further."
In October, U.S. Agriculture Secretary Sonny Perdue indicated that Washington will urge Tokyo to reduce tariffs on agricultural products beyond levels agreed to under the CPTPP.
That came after Abe and Trump agreed in September to launch bilateral trade talks, a development seen at the time as Tokyo caving in to Washington's demand.
Government officials , however, say no larger concessions will be made than those already agreed to under existing free trade agreements such as the CPTPP.
Besides the symbolic nature of the trade pact, the deal will also set the stage for signatory countries to discuss an expanded membership.
Japanese officials and trade experts say there is a sense of urgency among countries promoting free trade in the face of Trump's protectionist steps. This, they say, has resulted in the launch of the CPTPP and the Japan-EU deal.
Junichi Sugawara, senior research officer at the Mizuho Research Institute, said the key to success lies in maximizing the pact's benefits by increasing the number of participating countries.
Britain, which is scheduled to leave the European Union in March, as well as Thailand and South Korea, are among other countries that have expressed interest in joining the pact.
"An expanded CPTTP will benefit Japan with the participation of countries such as Thail and. It will also make it more appealing to the United States," Sugawara said.
"If American farmers, for instance, raise their voices after the CPTPP … takes effect, the United States could step up pressure on Japan through bilateral talks," he added.
Japan imposes a 38.5 percent tariff on beef imports, but it will be lowered in stages to 9 percent over 16 years after the CPTPP takes effect.
Asked about the forthcoming talks, Motegi said Wednesday they may serve as a "plus" for any future U.S. return to the CPTPP. He did not elaborate.
Japanese government officials say Tokyo will continue to exercise leadership in the implementation of the CPTPP amid ongoing talks on a more diverse regional free trade zone in the Asia-Pacific region that includes China and India.
Analysts expect the implementation of the CPTPP will add momentum to the year-end target for a broad deal on the 16-member Regional Comprehensive Economic Partnership free trade pac t, but uncertainty apparently remains over whether that will be the case.
"It has yet to be seen whether the current multiplying effect will continue," one Japanese government official said, referring to the one-after-another passage of multilateral trade deals.
LATEST BUSINESS STORIES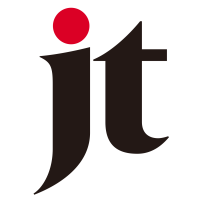 The dollar hit three-week highs around ¥113.30 in Tokyo trading Wednesday, as risk appetite increased among market participants thanks to brisk U.S. equities overnight. At 5 p.m., t...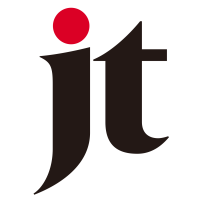 Stocks surged further on the Tokyo Stock Exchange on Wednesday thanks to continued buybacks after the recent market tumble. The 225-issue Nikkei average jumped 463.17 points, or 2.16 percent, to...
At the conclusion of a monetary policy meeting on Wednesday, the Bank of Japan downgraded inflation and economic growth forecasts through fiscal 2020, putting its 2 percent inflation target well ou...
Google News Japan
|
Netizen 24 Japan