Japan to make trademark registration of era names impossible

Sorry, but your browser needs Javascript to use this site.
If you're not sure how to activate it, please refer to this site: http://www.enable-javascript.com/
The government plans to set a clear rule that no trademark containing any era name can be registered.
The government will revise its trademark application screening criteria, which currently only reject registration of the current era name, officials said Monday.
The government hopes to make sure that no one can register a trademark including Heisei, the current name, after the era name change next May, or the new name if it is announced beforehand, according to the officials.
"We are considering amending our examination guidelines for trademarks around February next year to make it clear that no era names, including those of the past, can be registered as trademarks," Chief Cabinet Secretary Yoshihide Suga told a news conference.
After the revision, however, well-known names such as Meiji Holdings Co. will continue to be treated as exceptions.
Although the current guidelines only reject the use of the current era name, the Japan Patent Office refuses to approve trademarks using any past era names.
But the policy is not written. This has given rise to the mistaken belief among the public that registration of trademarks containing Heisei will be possible after the era name change.
Some even wrongly speculat e about what they claim are business opportunities arising from trademarks containing the new era name if they are registered before the era change.
The revised guidelines will clearly say that no trademark containing any era name, either current or past, can be registered, officials said.
Exceptions would be existing well-known trademarks and combinations with proper nouns, such as Taisho Pharmaceutical Co. and "Heisei Tanuki Gassen Ponpoko," an animated film, according to the officials.
LATEST NATIONAL STORIES
Japanese Foreign Minister Taro Kono thanks Turkish counterpart over release of journalist Jumpei ...

Foreign Minister Taro Kono expressed gratitude to his Turkish counterpart, Mevlut Cavusoglu, for Ankara's efforts in securing the release last month of journalist Jumpei Yasuda from a militant g...
Dealing with various climate change-related issues is likely to be one of the top points of discussion at the Group of 20 Leaders' Summit in Osaka next June, Jacques Attali, one of the world's m...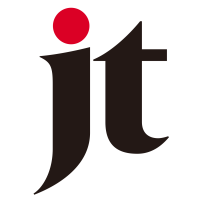 Two women died at a residence in Shi mane Prefecture on Monday, with police arresting a man on suspicion of killing them. Yasue Hara, 82, was found unresponsive shortly after 9:30 a.m. and...
Google News Japan
|
Netizen 24 Japan