Team USA Secures No. 1 Seed At Japan Cup Over Japan

Team USA Secures No. 1 Seed At Japan Cup Over Japan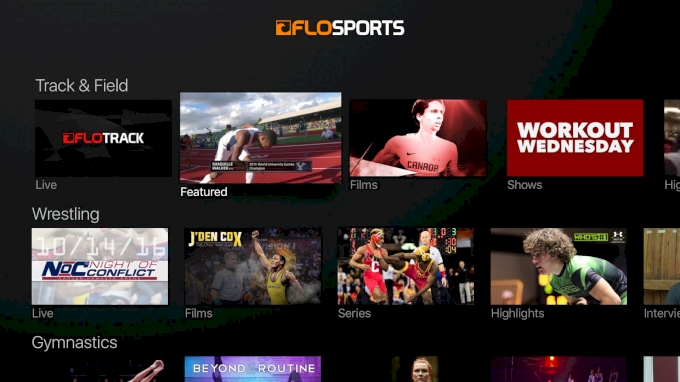 Takasaki City, Japan â€" A solo home run by Kelly Kretschman (Indian Harbour, Fla.) in the top of the first inning set the tone for one of the softball world's greatest rivalries as Team USA notched a 9-4 win over Japan in preliminary rounds at the 2018 Japan Cup. Using an experienced pitching staff and timely hitting, the U.S. was led by Kelsey Stewart (Wichita, Kan.), who had a 2-for-3 showing at the plate with four of the nine total RBI for the Red, White, and Blue.
Kretschman started the game off with a bang, blasting a solo home run over the center field fence in her first at-bat of th e game to put Team USA up 1-0. Stewart tacked on to the lead in the top of the second inning, driving in Aubree Munro (Brea, Calif.) with a double to center field to make it a two-run lead for the Red, White, and Blue.
Japan responded with a solo home run in the bottom of the third inning to cut the lead in half. A pair of walks in that same inning looked to spark a rally by the home team, but Munro got the U.S. out of the jam by throwing out a runner on a steal attempt to third base to keep the 2-1 lead.
A pair of strikeouts and groundout in the top of the fourth inning brought Japan back to the plate where they tied up the game after a leadoff double and sac fly plated a run. With the game tied up at two runs apiece, Japan looked to take the lead in the bottom of the fifth after a leadoff walk. Carley Hoover (Clemson, S.C.), who entered the game in the bottom of the fourth inning, quickly recorded two strikeouts to keep the runner at bay. A single and hit batter l oaded the bases with two outs, but Hoover picked up her third strikeout of the inning to squash the two-out rally attempt.
Team USA took advantage of back-to-back hit batters and a walk in the top of the sixth to load the bases with two outs. Taylor Edwards (Murietta, Calif.) delivered with a single to right field, plating two and regaining a two-run lead for the U.S. Japan once again cut the lead to one run in the bottom half of the inning with an RBI single.
Leading the game 4-3, the U.S. broke the game open in their final at-bat of the contest. Kretschman reached on an error and was lifted for a pinch-runner as Kirsti Merritt (Lake Panasoffkee, Fla.) entered the game. Merritt advanced to second after Ali Aguilar (Orangevale, Calif.) was hit by a pitch and a sac bunt from Valerie Arioto (Pleasanton, Calif.) put both runners in scoring position. Merritt recorded the second out of the at-bat after attempting to go home on a sharply hit ground ball from Hannah Flippe n (San Diego, Calif.), but that did not halt the U.S. offense as Michelle Moultrie (Jacksonville, Fla.) drove a ball through the right side of the infield to plate two.
A walk to Delaney Spaulding (Rancho Cucamonga, Calif.) loaded the bases for Edwards, who drove in another run on an infield ground ball. Stewart picked up another two RBI with a fly ball to left field, making it 9-3 in favor of Team USA heading into the bottom of the seventh.
A leadoff triple and RBI single was all the offense Japan could muster in their final at-bat as Team USA earned the 9-4 win.
In addition to Stewart, Edwards had a multi-RBI performance by driving in three runs for the U.S. From the circle, Ally Carda (Elk Grove, Calif.) got the start in the circle and tossed two and one-third scoreless innings, fanning two while walking one and allowing just one hit. Jessica Moore (Sutter, Calif.) allowed two runs, two walks, and two hits in one inning of work, Danielle O'Toole (Upland, Ca lif.) struck out two with one earned run and three hits and Keilani Ricketts (San Jose, Calif.) struck out one with one run allowed in one inning. Hoover earned the win for the U.S., tossing two scoreless innings with three strikeouts, one walk and two hits allowed.
Team USA will once again square off with rival Japan for the Japan Cup title, which is slated for 4 p.m. JST (2 a.m. CT).
Click here for live stats and links for live streaming for the 2018 Japan Cup
About USA Softball
USA Softball is a 501(c)(3) not-for-profit organization headquartered in Oklahoma City, Okla., and is designated as the National Governing Body (NGB) of Softball in the United States and a member of the United States Olympic Committee. One of the nation's largest sports organizations, USA Softball sanctions competition through a network of Local Associations, wh ich includes all 50 states and select metro associations, and has grown from a few hundred teams in the early days to over 150,000 teams today, representing a membership of more than 2 million. USA Softball is dedicated to providing people of all ages the opportunity to play the game they love at a variety of levels by offering recreational, league, tournament and competitive play for fastpitch, slow pitch and modified pitch. USA Softball annually conducts thousands of tournaments throughout the country including over 100 National Championships. The USA Softball umpire program is among the nation's largest and is widely known as the best-trained umpires in the game.
As the NGB for the sport of softball, USA Softball is responsible for training, equipping and promoting the USA Softball National Team programs that compete in events such as the Olympics, Pan American Games, World Championships and other international and domestic events. For more information on USA Softball, including its founding and history as the Amateur Softball Association of America (ASA), please visit, www.USASoftball.com
Rising Star: Grace Glanzer, The Pride & Joy Of South Dakota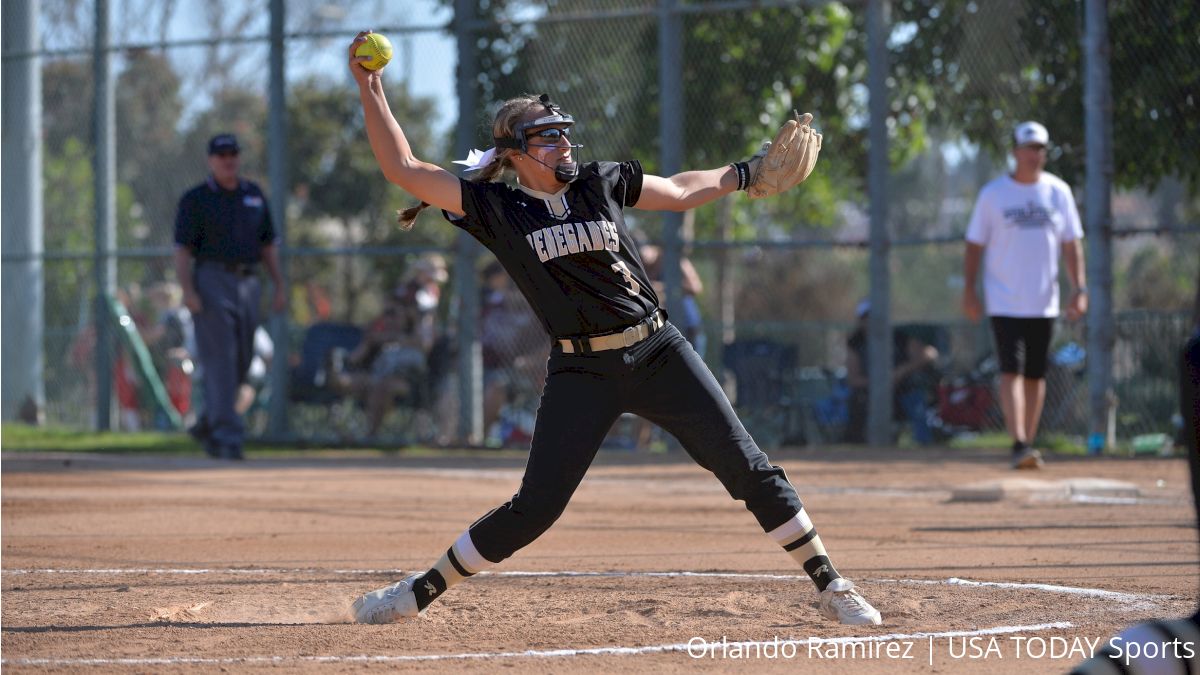 By Hailey Hudson @haileyh412
From Sioux Falls, South Dakota, Grace Glanzer rocked the club softball world when she hurled the South Dakota Renegades to the PGF 16U Premier Championship game.
Read MoreHelp Change A Coach's Life: Vote Now For The 2018 Hometown Hero Award!
View Full 2018 Hometown Heroes Coverage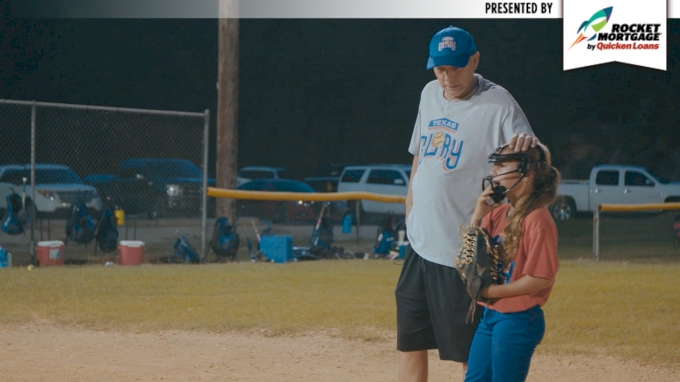 " He cares about everybody, no matter who they are." -- Texas Glory athlete // Above video features Coach Scott Knight.
Read More12 Legendary Halloween Costumes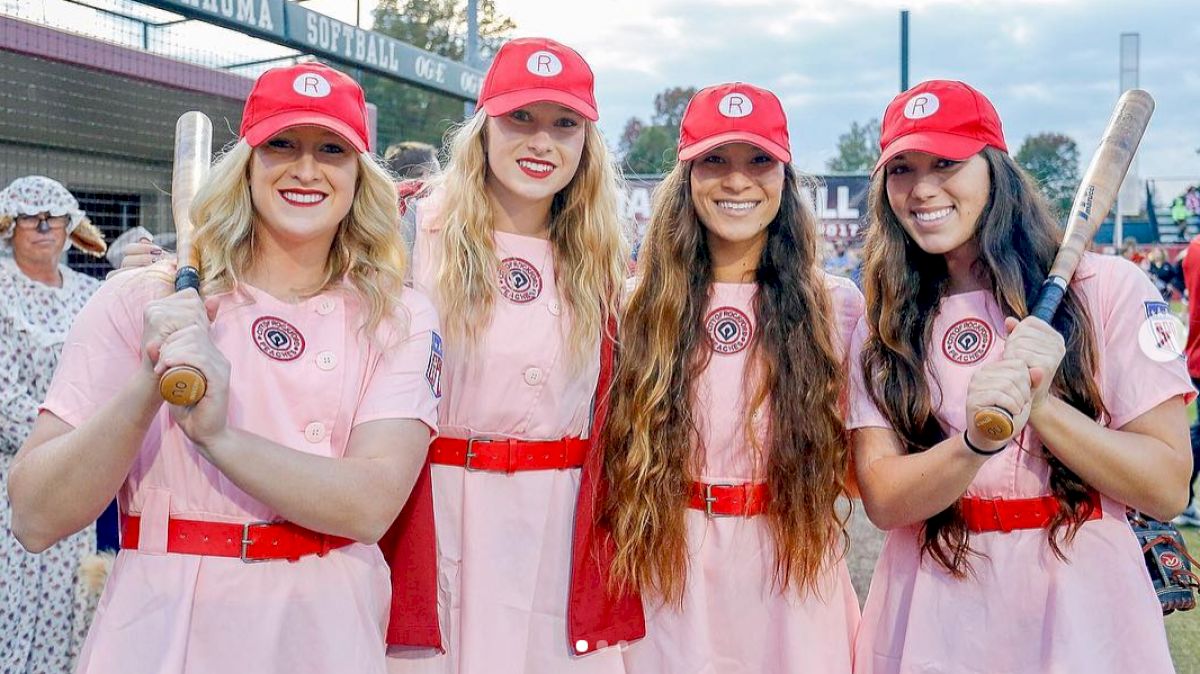 These costumes are legen...wait for it...dary. Legendary.Spooky szn has arrived, which means that teams are dressing up for their Halloween practices. Here are 12 legendary costumes we've seen this year:
Read MoreGiselle Juarez & Danielle Gibson Will Transfer From Arizona State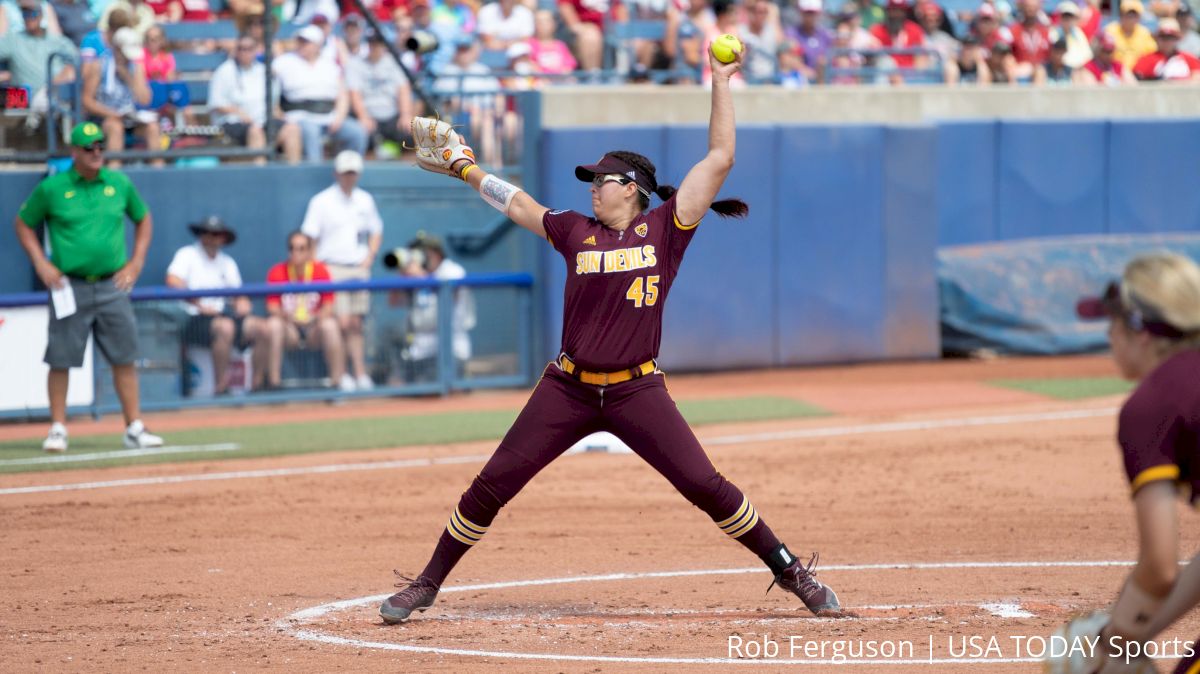 The Sun Devil fans were shocked today when Giselle "G" Juarez and Danielle Gibson announced via social media that they are leaving Arizona State.
Read MoreNPF Welcomes Canadian Wild Into The League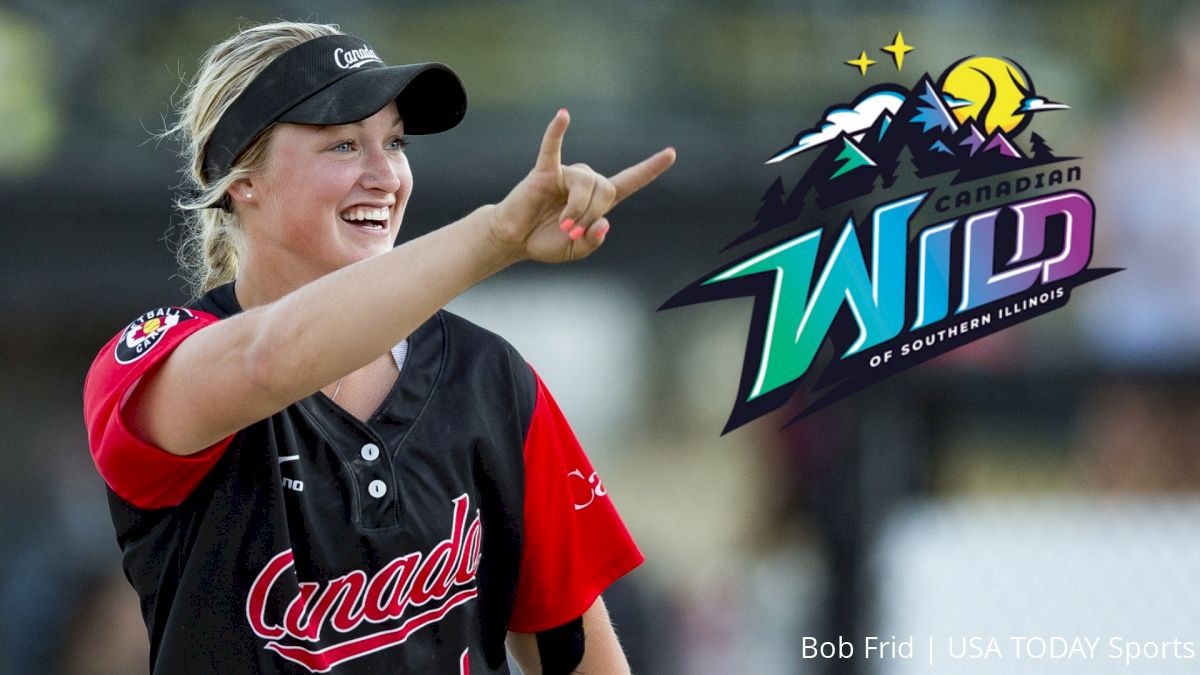 NASHVILLE, Tenn. (October 30, 2018)â€"Nati onal Pro Fastpitch (NPF), in conjunction with Softball Canada, Rent One Park, and presenting sponsor, visitSI, announced the addition of the Canadian Wild of Southern Illinois to the league today.
Read MoreUSA Softball Announces 38th National Softball Hall of Fame Inductees
OKLAHOMA CITY â€" Eight of softball's finest who left their mark on USA Softball history were formally inducted into the National Softball Hall of Fame this evening at the 38th Annual Hall of Fame Induction Ceremony. In front of nearly 500 friends, family members and administrators from all across the country, it was an evening that celebrated the accomplishments and moments that forever left a mark on the history of the sport of softball.Inducted in the 2018 class were: Dick Brubaker (Fast Pitch Player), Crystl Bustos (Fast Pitch Player), John Daniels (Sponsor), Ricky Huggins (Slow Pitch Player), Todd Joerling ( Slow Pitch Player), Bill Silves (Umpire), Christa Williams (Fast Pitch Player), and Charles Wright (Slow Pitch Player).Read more about each inductee below:
Read MoreClub Softball Changes & Over 15 Verbal Commits To Furman, Pitt, & More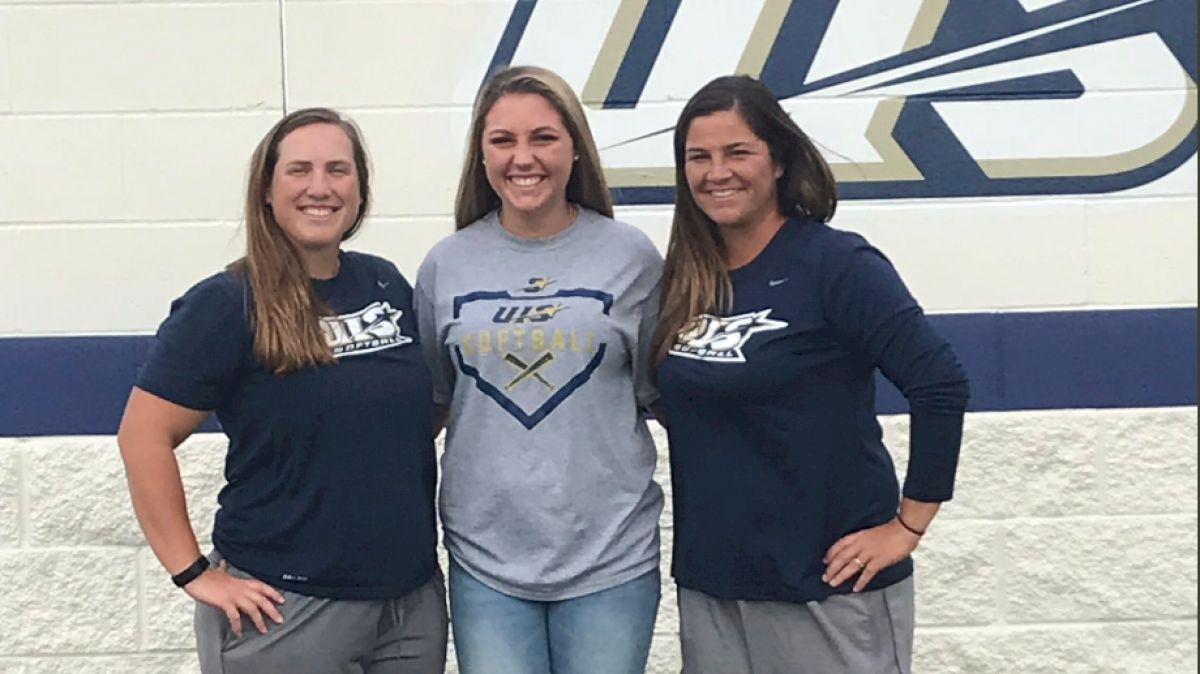 As we head into the third weekend of recruiting, California Blues Burkhardt added five verbal commits to the Master Verbal list. Furman picked up catcher Hana Duniga, shortstop Mariah Bohl, and infielder Hana Hashioka. 2020 outfielder Jayda Jones verbally committed to Louisiana.
Join PRO Now to Get Unlimited Access to FloSoftball!
Join Now
Already a PRO Member? Log In
Rising Star: Why Shortstop Emmy Blane Was Born To Be A Kentucky Wildcat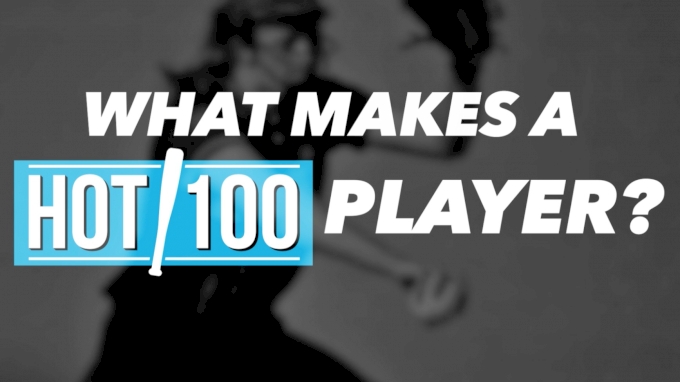 Born and raised in the Bluegrass State, Emmy Blane grew up wearing the Wildcat blue and white. It's no surprise that this Rising Star who plays middle infield for Christian County High School and the Louisville Lady Sluggers chose the University of Kentucky over offers from several of the nation's best softball programs including Texas A&M and Michigan.
Read MoreMiranda Elish & Lauren Burk e Announce They Will Transfer To Texas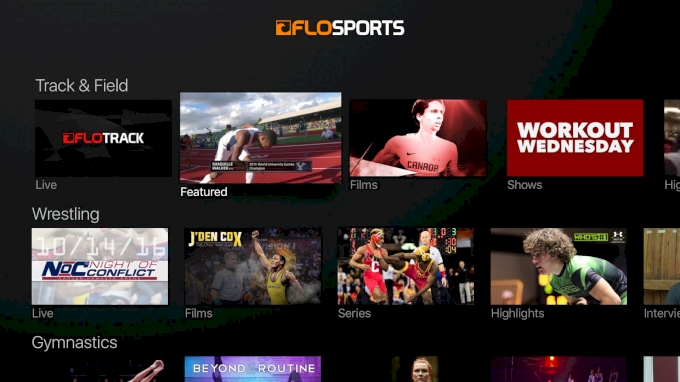 Texas just got a whole lot better. The Longhorns add former Oregon ace Miranda Elish and lefty slugger Lauren Burke. On Thursday, Elish and Burke announced they were transferring via Twitter and now they announce Texas as their school of choice.
Read MoreSource:
Google News Japan
|
Netizen 24 Japan